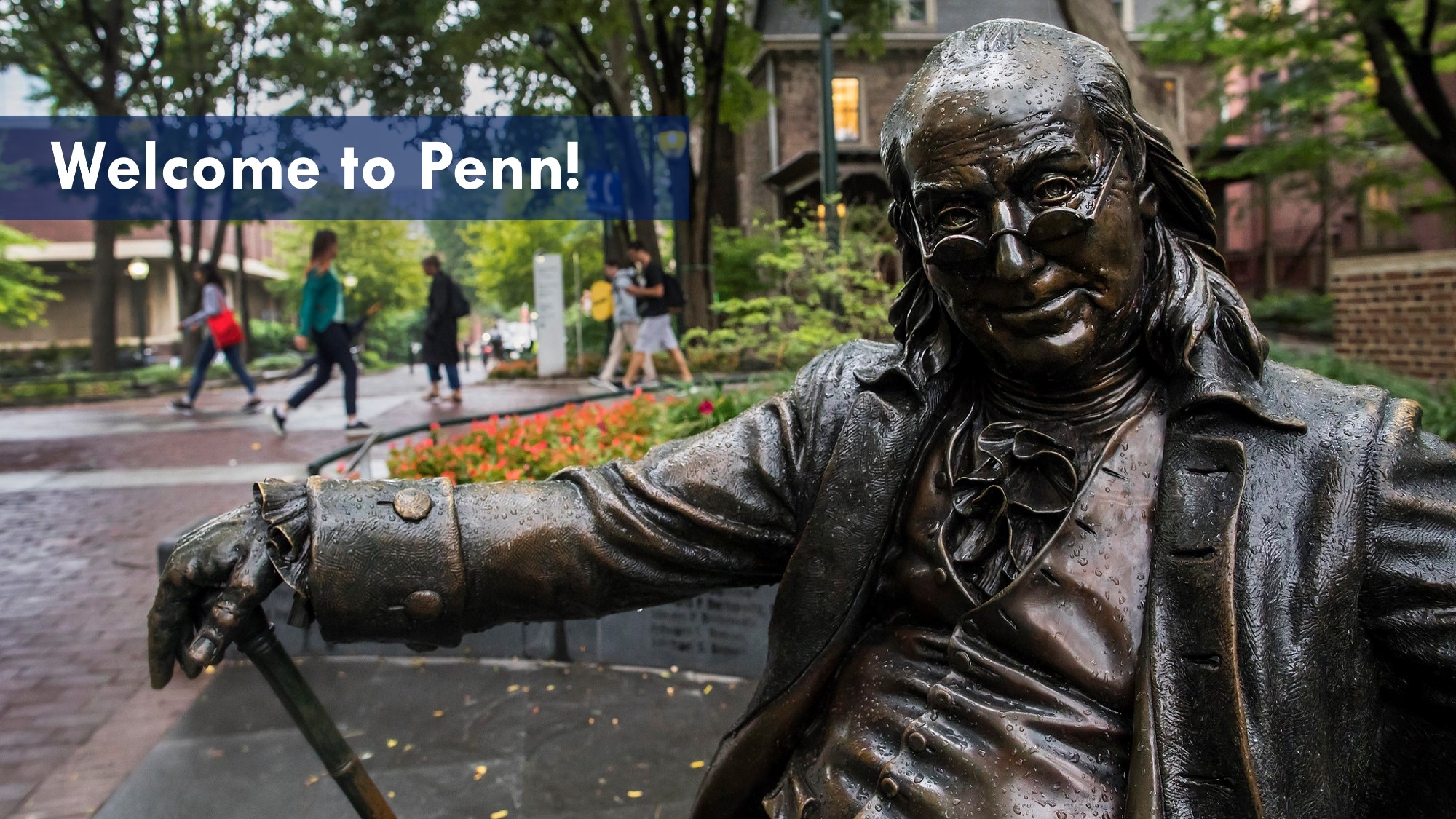 Welcome New Graduate & Professional Students!

We're excited to welcome you to the Penn Community and show you all that Penn has to offer you as a graduate or professional student!  Please click on the boxes below for more information, resources, and upcoming events from campus partners and groups. 
This page is regularly updated between June-September each year.  Be sure to check out our full Resource Guide and Penn Grad Calendar for more information throughout your time at Penn!
University-wide Graduate and Professional Orientation activities are intended to supplement required school-specific programs and introduce you to the broader community at Penn and in Philadelphia. Grad Center Orientation activities are optional and open to all incoming graduate & professional students - pick and choose what's most convenient for you! 
Be sure to consult with your academic department for program and school-specific orientation programs and requirements. Information about undergraduate new student orientation can be found at www.upenn.edu/nso.
The Graduate Student Center is here to help you navigate the many resources at the University. Any graduate or professional student experiencing an issue or unsure where to turn can contact us for guidance. Dr. Meredith Wooten, the Grad Center's director, is available to meet with students individually by appointment. 
The University's HELP Line 215-898-HELP (4357) is a 24-hour-a-day phone number for members of the Penn community who are seeking time sensitive help in navigating Penn's resources for health and wellness.