Basic Page Sidebar Menu Penn GSC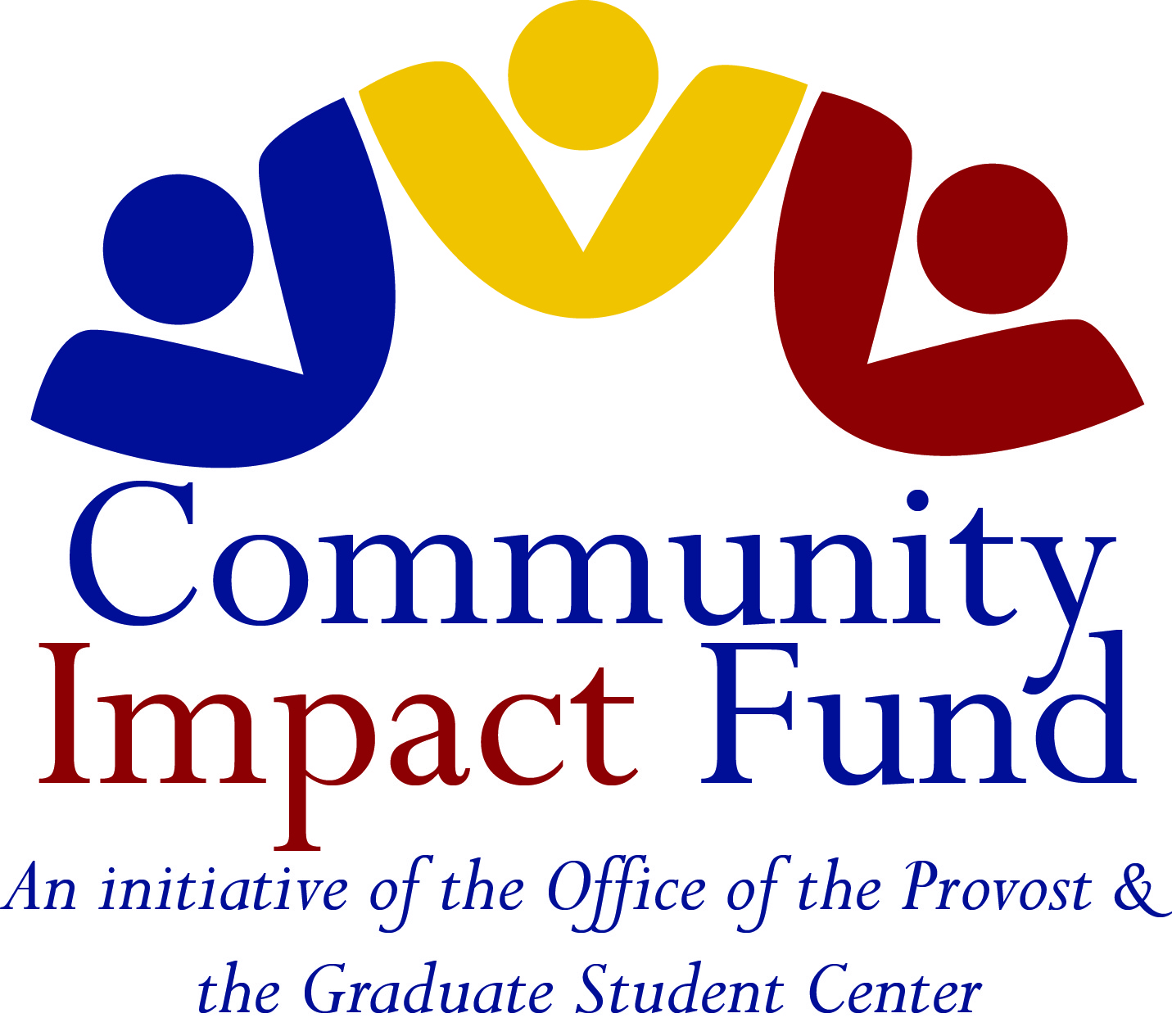 The Provost's Office has dedicated funds to support graduate student initiatives and activities that address racial, cultural, or gender-based bias. The purpose of this program is to help build and strengthen a community of mutual respect and intercultural understanding on campus, particularly among graduate and professional students.
Application Guidelines
The Community Impact Fund (CIF) supports events that advance several key goals: 
to support graduate student initiatives and activities that directly address racial, cultural, or gender-based bias; 

to promote a community of mutual respect and intercultural understanding among graduate and professional students and on campus more broadly; and

to encourage dialogue and discussion among members of the graduate and professional student community about issues related to bias and discrimination.
Funding Guidelines
Grants are awarded in amounts from $100 to $1,000. 

Events may be funded in full or in part. 

Groups may request funding for the following project expenses: materials, transportation, equipment, publicity, facilities, catering, or other event related expenses. Funds cannot be used for honoraria or speaker fees. 
Applicant Guidelines  
Applicants must be a University of Pennsylvania student, faculty, or staff member organizing activities for graduate and professional students that meet the goals of the fund. 

Applications from individual students or student groups that are not registered with the Office of Student Activities must have a sponsoring Penn organization, department, or school with a budget code.
Event Guidelines
Marketing and event planning assistance is available in addition to grants. 

Fund recipients must display the CIF logo on promotional materials - and -  complete a post-event evaluation within 30 days of the event's completion. Failure to comply with these requirements may result in funds being rescinded. 

Preference will be given to:

New and creative events or activities with clear potential to advance the goals of the Community Impact Fund.

Events intended solely or primarily for Penn graduate and professional students 

Events that encourage discourse or community building across existing organizations or groups.  

Interdisciplinary programs involving more than one school or department.

There must be a clear direct connection between the event or program and an impact on the broader Penn graduate & professional student community.
Application Process & Review Criteria 
Applications are accepted on a rolling basis during the academic year. 

Fund requests are reviewed by a committee composed of graduate student leaders from affinity organizations and staff from the Graduate Student Center and Office of the Vice Provost for Education. 

We encourage applicants to submit requests as early as possible. The review committee will make every effort to process applications within 14 days of receipt and/or two weeks prior to the event date.

We will consider applications for "rapid response" events organized in direct response to specific public incidents or events on a shorter timeline. You must select "Rapid Response" in the online application and provide additional information for such consideration. 

Incomplete applications will not be considered. Applications for events that have already taken place will not be considered. 
Contact us with any ideas or questions about the Community Impact Fund or CIF-sponsored events. 
Apply
Applications are accepted during the fall and spring academic terms. Applications are reviewed on a rolling basis. Please review the full application guidelines and criteria before submitting and contact us with any questions. 
| Application Cycle | Fall  | Spring  |
| --- | --- | --- |
| Application Opens | September 1 | January 15 |
| Application Closes  | December 1 | May 1 |