The University of Pennsylvania has instituted mitigation practices and policies in response to the global COVID-19 pandemic. 
Student Campus Compact
ALL students enrolled during the 2020-21 academic year are expected to adhere to the expectations for physical distancing and public behavior detailed in the Student Campus Compact. 
Please note: In addition to behavioral and COVID-19 testing expectations, the Campus Compact requires all enrolled students to receive a flu shot this year. PSIP and many other insurers cover the flu shot for free. Students can receive a flu shot at Student Health or your primary care provider.
Penn Cares COVID-19 Vaccine Clinic
Beginning Monday, April 19, all students will be eligible to be vaccinated at the Penn Cares COVID-19 Vaccine Clinic. Please carefully read the instructions to schedule your vaccine appointment. Penn will also require all students to be vaccinated for the Fall 2021 semester. 
The Penn Cares public-health response to COVID-19 includes a comprehensive testing strategy. Developed in partnership with Penn Medicine, it uses three distinct channels. Gateway testing helps to minimize the likelihood that persons arriving on campus can transmit infection, and provides a statistical baseline for tracking positivity rates. The official Penn screening test program uses an FDA-approved protocol and state-certified labs on campus to analyze saliva samples collected noninvasively to monitor transmission rates in the Penn population. Symptomatic individuals, those testing positive in screening, and close contacts of positive cases are tested using nasal swabs. These results are used to isolate confirmed cases and perform contact tracing. 
Ongoing screening is being conducted throughout the summer, starting May 17, 2021. Enrolled students continuing to live on or off-campus from the spring semester into summer should continue their testing protocol. Students who are new to campus must schedule their first screening test during their first week on campus. Graduate students who come to campus each week are required to receive screening tests once per week. Graduate students who live in College Houses or elsewhere on campus are required to undergo twice-weekly screening tests, separated by a minimum of two calendar days. Specific details for all graduate and professional students can be found at the Penn Coronavirus testing resource website.
Any Penn student who needs to schedule a one-time COVID-19 test can do so by following the instructions provided on the Wellness COVID-19 page. This includes students who believe they may have been exposed to or who are experiencing symptoms of COVID-19. 
Students can look up their own test results in the new student results portal at: https://sct.wellness.upenn.edu 
VIDEO: What To Expect When You Saliva Test
Summer 2021 Information
Penn will be easing restrictions during the summer relating to both on-campus activities and University travel. These are important steps as we continue to transition toward the fall semester, and our expectation of a more normal, on-campus experience for our students, faculty, staff, and researchers. Please use the links below for the most up-to-date information.
University Coronavirus Information Page  
FAQ for Current International Students
Research Resumption Plans and Resources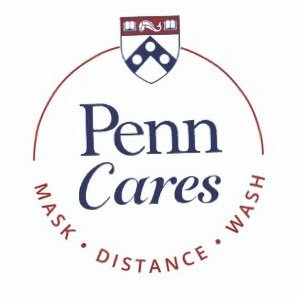 Wellness at Penn and Penn Public Health have partnered to create new social media accounts to serve as a central source of COVID-19 information for the Penn community.

Be sure to follow @COVIDPenn on Instagram & Twitter for the latest guidance & public health information from Penn!
last updated: May 19, 2021